In the heart of Southeast Europe, nestled among the expansive hills and timeless rivers, lies Bosnia and Herzegovina, a country with a rich tapestry of history and culture. Within its borders, the stories of people and events are manifold, and capturing the essence of these narratives is a daily newspaper that has become the nation's vocal cords. Dnevni Avaz, translating to "Daily Voice" in English, does not merely record the happenings of the day; it resonates with the heartbeat of Bosnia and Herzegovina. Since its inception, Dnevni Avaz has played a pivotal role in shaping public opinion, informing the citizenry, and preserving the tenets of democracy through journalism.
Origins and Evolution of Dnevni Avaz
Founded in the tumultuous years of the early 1990s, during the break-up of Yugoslavia, Dnevni Avaz started as a weekly publication, mainly focusing on political satire and commentary. However, as the demand for unbiased and prompt news increased amid the growing tensions, it swiftly transformed into a daily newspaper. This evolution was not just in frequency but also in content and scope. Dnevni Avaz began to broaden its horizons, encompassing various facets of news, from local happenings to significant global events, all through the lens of Bosnian society.
The Cultural Impact of Dnevni Avaz
Dnevni Avaz is not a mere purveyor of news; it is an institution woven into the fabric of Bosnian society. Its impact on the culture is multifaceted – it is an educator, a watchdog, and a chronicler. Through its in-depth analysis and features, it educates the public on the complexities of politics, the subtleties of culture, and the nuances of the economy. As a watchdog, Dnevni Avaz has held those in power accountable, showcasing a fearless approach to journalism that has often ruffled feathers but has also been crucial in maintaining democratic principles. In its role as a chronicler, the Daily has captured the everyday lives of Bosnians, highlighting their triumphs and challenges, and in doing so, it has preserved the narratives of a nation for posterity.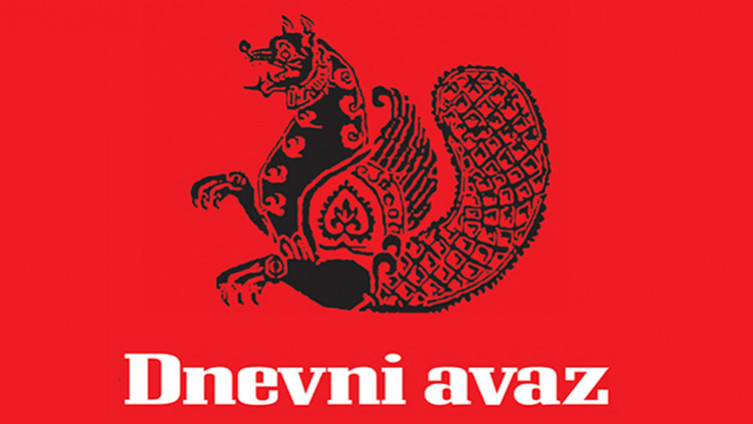 Dnevni Avaz's Role in Promoting Democracy
In a region that has seen its fair share of strife and struggles with corruption and political instability, Dnevni Avaz has been instrumental in promoting democratic ideals. It serves as a platform for various voices, offering many perspectives that ensure the public discourse remains vibrant and multi-dimensional. Its investigative journalism has uncovered many cases of corruption and misconduct, contributing to the country's journey toward greater transparency and accountability. By providing citizens with reliable information, Dnevni Avaz empowers them to make informed decisions, an essential component of any functioning democracy.
The Editorial Standards and Ethos
Adhering to high editorial standards, Dnevni Avaz ensures that each article published is factually accurate but also fair and balanced. The newspaper's ethos is grounded in journalistic integrity, emphasizing reporting that goes beyond the surface. This commitment to quality journalism is reflected in the in-depth reporting, comprehensive coverage of events, and thoughtful opinion pieces that encourage readers to look at issues from different angles. The dedication to these standards has earned Dnevni Avaz respect and credibility nationally and internationally.
Dnevni Avaz and the Digital Transformation
The digital age has revolutionized the way news is disseminated and consumed. Recognizing the shifting paradigms, Dnevni Avaz has embraced technology to reach a wider audience. Its online presence is robust, with a website updated round the clock, providing real-time news and interactive content. The transition to digital has not only expanded the newspaper's readership but has also introduced innovative ways of storytelling, such as multimedia features and social media engagement, ensuring that Dnevni Avaz remains relevant in an ever-changing media landscape.
Challenges and Controversies
The path of Dnevni Avaz has been challenging. In a country where ethnic divisions still linger, the newspaper has had to navigate a complex political and social milieu. At times, it has faced accusations of bias and criticism for its reporting. Yet, it has stood firm on the principles of free press and objective journalism. The controversies, rather than undermining its resolve, have spurred Dnevni Avaz to refine its practices and strengthen its commitment to truth and fairness.
Dnevni Avaz's Contribution to Bosnian Society
Dnevni Avaz's contribution to Bosnian society extends beyond news reporting. It has been at the forefront of charitable causes, raising awareness and funds for those in need. Through campaigns and initiatives, The Daily has shown that a newspaper can be more than a witness to society's woes; it can be an agent of change. The newspaper has also been instrumental in fostering a sense of unity, often advocating for harmony and cooperation among the ethnic groups in Bosnia and Herzegovina.
Looking Toward the Future
As Dnevni Avaz continues its journey, it faces the future with an awareness of the changing dynamics of journalism and society. The newspaper is preparing to tackle new challenges, including the fight against misinformation and adapting to the evolving preferences of its readership. It remains dedicated to its role as the daily voice of the people, ensuring that the stories of Bosnia and Herzegovina are heard loud and clear.
Conclusion
Dnevni Avaz stands as a testament to the enduring power of the press in shaping a nation's identity and destiny. Its pages are:
A mosaic of the human experience in Bosnia and Herzegovina.

Reflecting the country's pains and pleasures.

It's memories and aspirations.
Through wars and peace, triumphs and trials, Dnevni Avaz has remained steadfast in its mission. As it echoes the daily voice of its people, it also writes its own story—one of resilience, determination, and unwavering belief in the right to information and free expression. In the annals of Bosnian history, Dnevni Avaz is not just a newspaper; it is a chapter that continues to be written daily by and for the people of Bosnia and Herzegovina.