It's been over a decade since the world was introduced to the visually stunning world of Pandora in James Cameron's "Avatar." The 2009 film was an unprecedented blend of storytelling and technological prowess, setting a benchmark for future films. Its depiction of the Na'vi, the indigenous inhabitants of the exoplanetary moon, and their battle to protect their home from human exploitation left audiences eagerly awaiting a sequel. "Avatar 2: Unveiling Pandora's Next Chapter" promises worth the wait. This article delves into what we can expect, the magic behind the scenes, and why this sequel holds such significance in the realm of cinematic history.
The Plot: Where Do We Go From Here?
The original "Avatar" followed the journey of Jake Sully, a paraplegic marine who becomes an Avatar operator on Pandora. His mission? tTo infiltrate the Na'vi community. However, as he immerses himself in their culture and forms bonds, he is torn between two worlds. While the precise plot details for "Avatar 2" remain under wraps, the anticipation is palpable. Rumors suggest that the sequel will explore the underwater realms of Pandora, introducing us to new tribes and showcasing breathtaking underwater visuals. This shift from lush forests to aquatic depths holds the potential for captivating storylines, conflicts, and alliances that will reshape the world we thought we knew.
The Cast and Characters: Familiar Faces and New Entrants
Returning to the world of Pandora means the comeback of several beloved characters. Sam Worthington and Zoe Saldana will reprise their roles as Jake Sully and Neytiri, respectively. However, "Avatar 2" isn't just about revisiting old characters. New cast members, including Kate Winslet and Cliff Curtis, have been announced, sparking speculation about their roles and the unique dynamics they'll introduce. With Cameron at the helm, it's expected that these characters will be multidimensional, enhancing the tapestry of the narrative.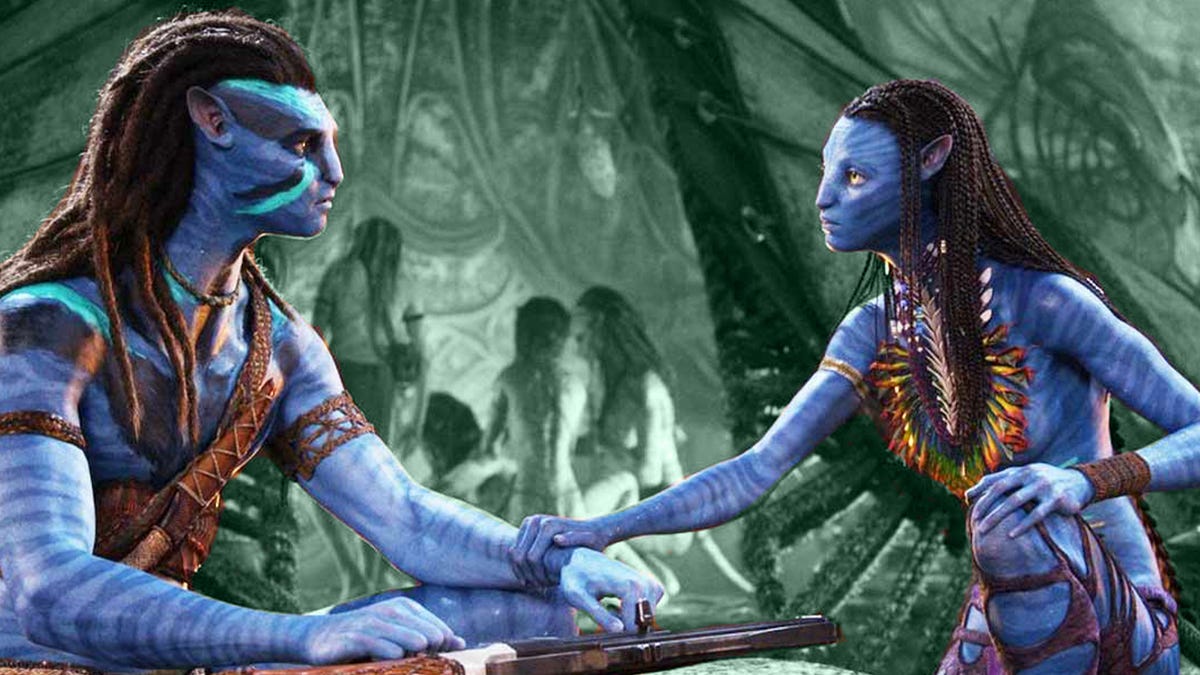 Technological Advancements: Pushing the Boundaries of Film
James Cameron is known for his relentless pursuit of innovation. The original "Avatar" was a testament to this, pushing the boundaries of what was possible in terms of CGI and 3D filmmaking. With "Avatar 2," it's believed that Cameron has taken things a notch higher. The exploration of the underwater world of Pandora demanded new filming techniques. Reports suggest that Cameron has developed a method to capture underwater motion capture, a feat previously deemed impossible. It underscores his dedication to the craft and ensures that "Avatar 2" will be a visual spectacle.
The Cultural Impact: Why "Avatar 2" Matters
The first "Avatar" was more than just a film. It became a cultural phenomenon. Its themes of environmental conservation, cultural understanding, and the perils of unchecked corporate greed resonated deeply with audiences worldwide. As we stand on the brink of "Avatar 2's" release, it's essential to consider the cultural and societal implications it may carry. With a world increasingly grappling with climate change and questions of cultural identity, "Avatar 2" might not just be a form of entertainment but a timely reflection on our world.
Ecology and Symbolism: Pandora's Rich Biodiversity
With their bioluminescent flora and colossal fauna, Pandora's vibrant ecosystems serve as a dazzling backdrop and actively engage with the narrative's themes. The intricate connections between organisms, highlighted through the physical linking of Na'vi to beasts and plants, become a potent symbol of interconnectedness and environmental respect. In "Avatar 2", exploring new terrains like aquatic ecosystems is bound to deepen our understanding of Pandora's symbolic ecology, shedding light on new metaphorical dimensions that speak to real-world environmental issues.
Exploring Na'vi Culture: Beliefs, Traditions, and Conflicts
The Na'vi culture's rich traditions, spiritual beliefs, and connection to nature were a central theme of "Avatar." In the sequel, delving deeper into their practices, perhaps exploring variances between tribes, especially those from different terrains, can offer insightful reflections on our societal structures and beliefs. Exploring inter-tribal dynamics, alliances, and conflicts in the face of external threats may provide new perspectives on unity, diversity, and resistance, potentially drawing parallels with human history and current global challenges.
The Underwater World: A New Frontier in Pandora
By shifting much of its focus to the underwater realms, "Avatar 2" is set to immerse audiences in an entirely new world within Pandora. The introduction of aquatic life forms and ocean-dwelling Na'vi tribes presents opportunities to explore novel narratives and themes. How does the submerged environment impact these new characters' culture, technology, and philosophy? With its inherent mystery and uncharted territories, the underwater world could symbolize the untapped depths of understanding and relationships that the sequel is poised to explore.
Sequels and Expectations: The Weight on Pandora's Shoulders
When a film like "Avatar" achieves monumental success, its sequels are invariably burdened with colossal expectations. "Avatar 2" has to stand as an independent narrative masterpiece and continue its predecessor's legacy. It will be pivotal to how it navigates, paying homage to the original while introducing fresh concepts. Cameron's ability to balance the familiarity that enchanted original fans with new, groundbreaking elements will essentially dictate the sequel's success in captivating audiences anew.
The Art of Visual Storytelling: CGI and Beyond
Cameron's dedication to visual innovation has been pivotal in shaping cinematic experiences. In "Avatar 2", the utilization of groundbreaking technologies, especially in portraying underwater sequences with motion capture technology, will inevitably redefine the standards of CGI and visual effects. I set a new benchmark for future films and reinforce the belief in cinema's capacity to evolve and continually transport audiences to previously thought unimaginable worlds.
Contribution to Cinema: "Avatar" in the Larger Context
James Cameron's works, including "Avatar," have often served as milestones in cinematic history, frequently altering how stories are told and experienced on the big screen. As "Avatar 2" endeavors to push technological and narrative boundaries, its contribution to cinematic storytelling's ongoing evolution will be scrutinized. The film's legacy will not merely be assessed on its box office performance or critical reception but also on its ability to inspire, innovate, and pave the way for future filmmakers.
In Conclusion
"Avatar 2: Unveiling Pandora's Next Chapter" is more than just a sequel. It's a testament to cinema's magic, storytelling's power, and the limitless bounds of human imagination. As we prepare to dive back into the mesmerizing world of Pandora, we are reminded of the sheer brilliance of James Cameron and the talented team behind this masterpiece. "Avatar 2" promises to be an epic continuation of a saga that has already left an indelible mark on the annals of film history. Get ready to embark on another unforgettable journey.