Investing in cryptocurrencies has become not just a modern financial trend but a new avenue for diversifying portfolios and embracing the digital future of money. Ethereum, being the second-largest cryptocurrency by market capitalization, attracts many investors and tech enthusiasts eager to partake in its growth. Among various platforms offering access to crypto markets, eToro stands out for its user-friendly interface and robust set of features. This comprehensive guide is meticulously designed to assist beginners in navigating the purchase of Ethereum on eToro, ensuring a seamless and informed entry into the world of cryptocurrency.
Understanding eToro and Ethereum
Before diving into the mechanics of purchasing Ethereum on eToro, it is essential to grasp what eToro is and why Ethereum has captivated the attention of investors.
What is eToro?
eToro is a social trading and multi-asset brokerage company that provides a platform for trading various assets, including stocks, commodities, indices, and, notably, cryptocurrencies. It is known for its social trading features, which allow users to follow and copy the trades of professional investors.
Why Ethereum?
Ethereum, as a blockchain platform, extends beyond a mere cryptocurrency. The network facilitates intelligent contracts and decentralized applications (DApps), offering a broader utility spectrum. Its native currency, Ether (ETH), is what you invest in when you buy Ethereum.
Step-by-Step Guide to Buying Ethereum on eToro
Buying Ethereum on eToro is straightforward, even for those with minimal experience in cryptocurrency trading. The following steps will guide you through from start to finish.
1. Setting Up Your eToro Account
Registration
First, visit the eToro website and sign up for an account. You must provide personal details such as your name, email address, and a secure password.
Verification
After registration, eToro will ask you to verify your identity to comply with financial regulations. It typically involves uploading a copy of your government-issued ID and a proof of address.
2. Funding Your Account
Depositing Funds
Once your account is set up and verified, you must deposit funds to make your purchase. eToro supports various payment methods, including bank transfers, credit cards, PayPal, and more. Choose the one that best suits your needs and follow the instructions to add funds to your eToro balance.
Currency Conversion
If your deposit is in a currency other than USD, eToro will convert it. Be aware of conversion fees, as they can affect the total amount available for investment.
3. Navigating the eToro Platform
The Dashboard
Upon logging in, you'll be greeted by the eToro dashboard. This hub provides a snapshot of the market, your watchlist, and various asset classes. Spend some time familiarizing yourself with the layout and tools available.
Finding Ethereum
To find Ethereum, use the search bar at the top of the page. Type "Ethereum" or "ETH," and select it from the drop-down menu to go to the Ethereum trading page.
4. Making Your Purchase
Placing an Order
On the Ethereum trading page, click on "Trade" to open the order window. Here, you'll decide how much Ethereum you want to buy. You can specify this in terms of either a dollar amount or a quantity of Ethereum.
Understanding Leverage
eToro offers the option to use leverage. For beginners, it's advisable to avoid using power when buying cryptocurrencies due to the increased risk. Instead, opt for purchasing the underlying asset directly.
5. Executing the Trade
Reviewing and Confirming
Before you execute the trade, review all the details carefully. Ensure the amount of Ethereum you're buying is correct, and you understand any applicable fees.
Completing the Purchase
Once you're satisfied with the details, confirm the trade. eToro will process your transaction, and the purchased Ethereum will be added to your portfolio. Congratulations, you now own Ethereum!
eToro's Social Features and Additional Resources
eToro is not just about buying and selling assets; its social trading aspects set it apart from competitors.
Social Trading
eToro allows you to follow successful traders and, if you choose, to replicate their trades automatically. It can benefit beginners looking to learn from more experienced investors.
Education and Insights
The platform offers a wealth of educational resources and market insights. Utilizing these can bolster your understanding of the cryptocurrency market and aid in making informed investment decisions.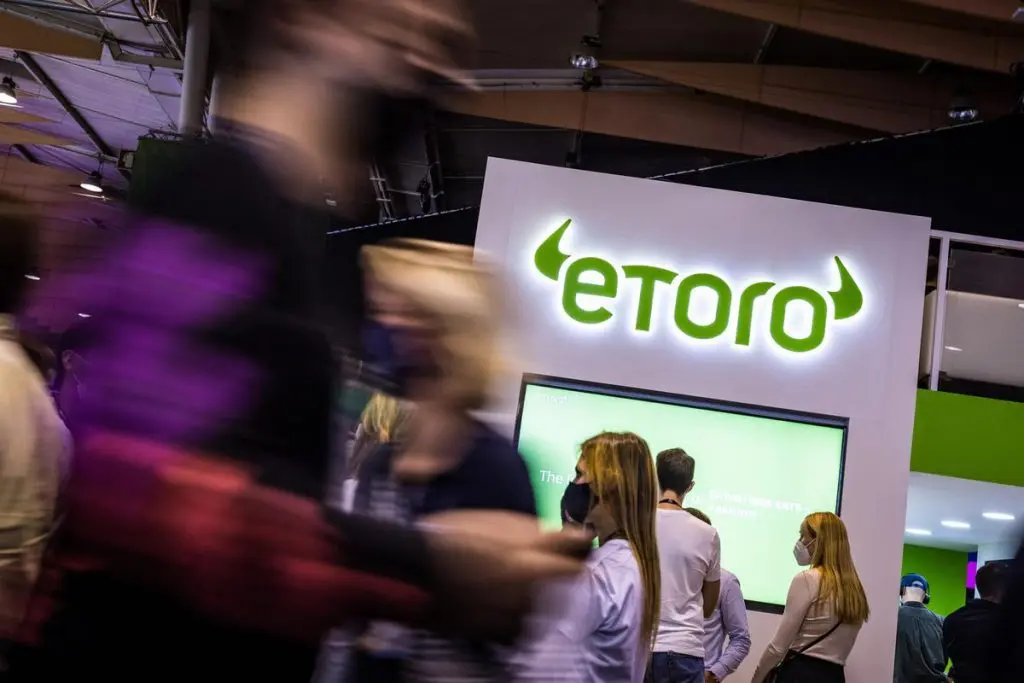 Best Practices for Cryptocurrency Investing
While the mechanics of purchasing Ethereum on eToro are simple, the strategies behind investing wisely require consideration and prudence.
Risk Management
Only invest what you can afford to lose, and consider diversifying your investments rather than putting all your capital into one asset.
Keeping Informed
Stay updated on Ethereum's technological developments and market trends. Cryptocurrency can be volatile, and staying informed can help you make better decisions.
Security Measures
Ensure the security of your eToro account by using strong passwords and enabling two-factor authentication (2FA). Additionally, consider transferring your cryptocurrencies to a private wallet for added security.
Conclusion
Buying Ethereum on eToro is a gateway to the burgeoning world of cryptocurrency. The platform's ease of use, educational resources, and social trading elements provide a rich environment for new investors. Following this guide, you should feel confident in making your first Ethereum purchase on eToro. Remember to invest responsibly, stay informed, and utilize all the features that eToro offers to maximize your investment experience. Happy trading!