The smartphone market in Malaysia is constantly bustling, with new entrants vying for consumer attention. The Oppo A95 is one such model that has created ripples in the tech community, mainly due to its attractive features and competitive price point. Suppose you're considering buying the Oppo A95 in Malaysia or simply curious about what it offers. In that case, this article provides a comprehensive overview of the device, its standout features, and the best deals available.
A Deep Dive into the Oppo A95's Features
Display and Design
The Oppo A95 boasts a sleek 6.43-inch AMOLED display that delivers vibrant and sharp visuals. The punch-hole camera design ensures users get an expansive screen-to-body ratio, enhancing the viewing experience. Its slim profile and ergonomic design ensure the phone fits comfortably in the hand.
Performance
Under the hood, the Oppo A95 is powered by a Qualcomm Snapdragon 662 chipset, ensuring a smooth multitasking experience. With up to 8GB of RAM, apps load quickly, and games play without lag. The Adreno 610 GPU also ensures that graphics-intensive tasks are handled seamlessly.
Camera
One of the highlights of the Oppo A95 is its camera setup. The triple rear camera system comprises a 48MP primary sensor, a 2MP depth sensor, and a 2MP macro lens. This trio guarantees crisp shots with ample details, even in challenging lighting conditions. The 16MP front camera ensures your selfies stand out, and the built-in AI beautification features enhance your shots.
Battery and Charging
Powering the Oppo A95 is a hefty 5000mAh battery. It ensures users can get through a full day of moderate to heavy usage without reaching for the charger. Furthermore, the device supports 33W fast charging, ensuring a rapid top-up.
Software
The Oppo A95 runs on ColorOS 11.1, based on Android 11. It ensures a user-friendly interface packed with customization options and enhanced privacy features.
Oppo A95 Price in Malaysia: What to Expect
Regarding the Oppo A95 price in Malaysia, consumers can expect competitive pricing in line with Oppo's history of delivering value for money. While prices may vary based on the retailer, offers, and ongoing promotions, as of the last update, the Oppo A95 is priced at around RM1,199 for the 8GB + 128GB variant.
It's essential to watch for seasonal sales, online promotions, and bundling offers, as these can significantly reduce the effective price. Many retailers also offer trade-in options for older devices, allowing users to upgrade at a lower cost.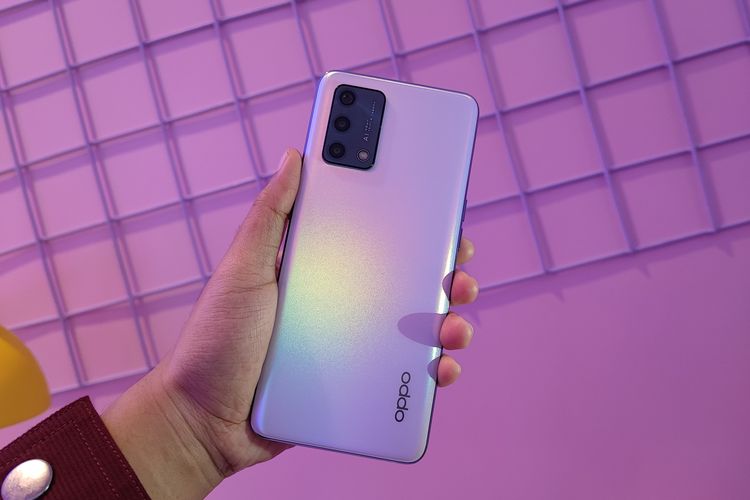 How the Oppo A95 Stacks Up Against Competitors
In the Malaysian smartphone market, the Oppo A95 faces stiff competition from brands like Xiaomi, Samsung, and Vivo. However, given its feature set and aggressive pricing, it carves a niche.
Compared to devices in a similar price range, the Oppo A95 shines in display quality, camera prowess, and battery life. While it might not pack the top-tier processors found in some competitors for everyday tasks and moderate gaming, it delivers a stellar performance.
Where to Buy the Oppo A95 in Malaysia
For those interested in purchasing the Oppo A95 in Malaysia, it's available across various retail outlets, both online and offline. Major e-commerce platforms like Lazada, Shopee, and the official Oppo online store often feature the device with various offers and discounts. Physical retail chains and Oppo-exclusive stores spread across the country also stock the device.
Before making a purchase, it's a good idea to compare prices, check for authenticity, and understand the warranty terms. Buying from recognized retailers ensures genuine products and hassle-free after-sales service.
User Experience and Interface
The Oppo A95 offers a seamless user experience thanks to its intuitive interface and responsive touchscreen. The ColorOS 11.1, based on Android 11, is feature-rich and user-friendly, with numerous customization options. The operating system is well-optimized, ensuring that the device runs smoothly without any lag or hiccups. Users can also enjoy a range of pre-installed apps and features that enhance the smartphone experience, from productivity tools to entertainment options.
Security and Privacy Features
Oppo has put a strong emphasis on security and privacy with the A95. The device has an in-display fingerprint sensor that offers a quick and secure way to unlock the phone. Additionally, the face unlock feature provides an added layer of security. Users can also use the private safe feature, which locks away sensitive files and data, ensuring their information remains secure.
Connectivity and Communication
The Oppo A95 offers a range of connectivity options to keep users connected at all times. The device supports 4G LTE, Wi-Fi, Bluetooth 5.0, and USB Type-C for fast data transfer. The dual-SIM support is a bonus, allowing users to maintain two phone numbers on the same device. Furthermore, the A95 has all the necessary sensors, including a proximity sensor, accelerometer, and gyroscope, ensuring a smooth and responsive user experience.
Multimedia and Entertainment
The Oppo A95 is perfect for those who enjoy consuming smartphone media. The sizeable AMOLED display, combined with stereo speakers, provides an immersive viewing and listening experience. The device supports various audio and video formats, making it easy for users to play their favorite content. Additionally, the built-in storage can be expanded via a microSD card, allowing users to store many media files without worrying about running out of space.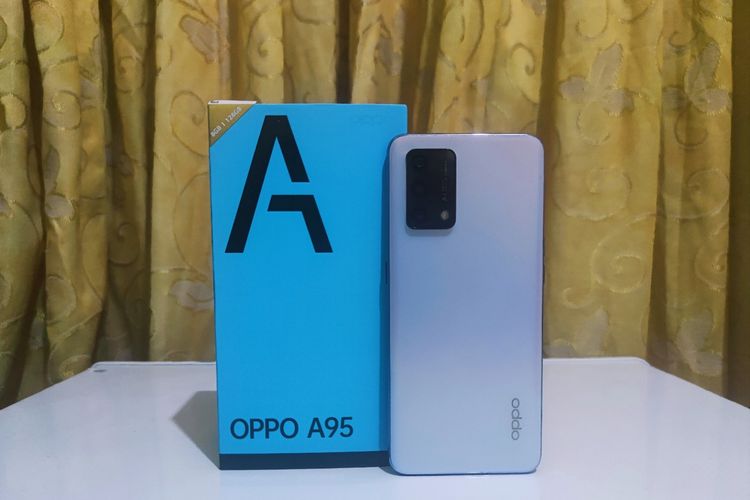 After-Sales Service and Warranty
Oppo is known for its excellent after-sales service and customer support. The A95 comes with a standard one-year warranty that covers any manufacturing defects or issues that may arise during regular use. Additionally, Oppo has a network of service centers spread across Malaysia, where users can get their devices repaired or serviced by trained technicians. The brand also offers a range of online resources, including FAQs and troubleshooting guides, to help users resolve any issues they may face.
Conclusion
In conclusion, the Oppo A95 offers an impressive range of features and specifications, all packed into a sleek and stylish design. The device caters to the needs of a wide range of users, from those who prioritize camera quality to those who value a long-lasting battery life. With its competitive pricing, the Oppo A95 is a compelling option for anyone in the market for a mid-range smartphone in Malaysia.